SYT Technologies & Photonis partnership
SYT Technologies and Photonis Technologies announce their partnership at the SOFINS 2019 exhibition in Bordeaux
SYT Technologies, a major player in the optronics sector, now integrates in one of its flagship products the SR750, a high-performance CMOS camera from Photonis Technologies. Specially designed and adapted for the surveillance, recognition and identification needs of mobile units and special forces, the SR750 is a portable, high-performance system that can be used both day and night (x33 zoom up to night level 3). Coupled with the Photonis camera, the SR750 promises image quality and vision in all circumstances up to several tens of kilometres away.
The presentation of this technological partnership at the SOFINS trade fair as well as the demonstrations scheduled during the event aroused great interest on the part of many civil and military units.
Photonis Technologies, world leader in photo-detection, operates worldwide in night vision for mainly military, but also scientific, industrial and space applications. Based in Mérignac (France), it also owns several autonomous industrial sites located in Brive-la-Gaillarde (France), Roden (Netherlands), Sturbridge (United States of America) and Lancaster (United States of America). The company currently employs more than 1,000 people worldwide.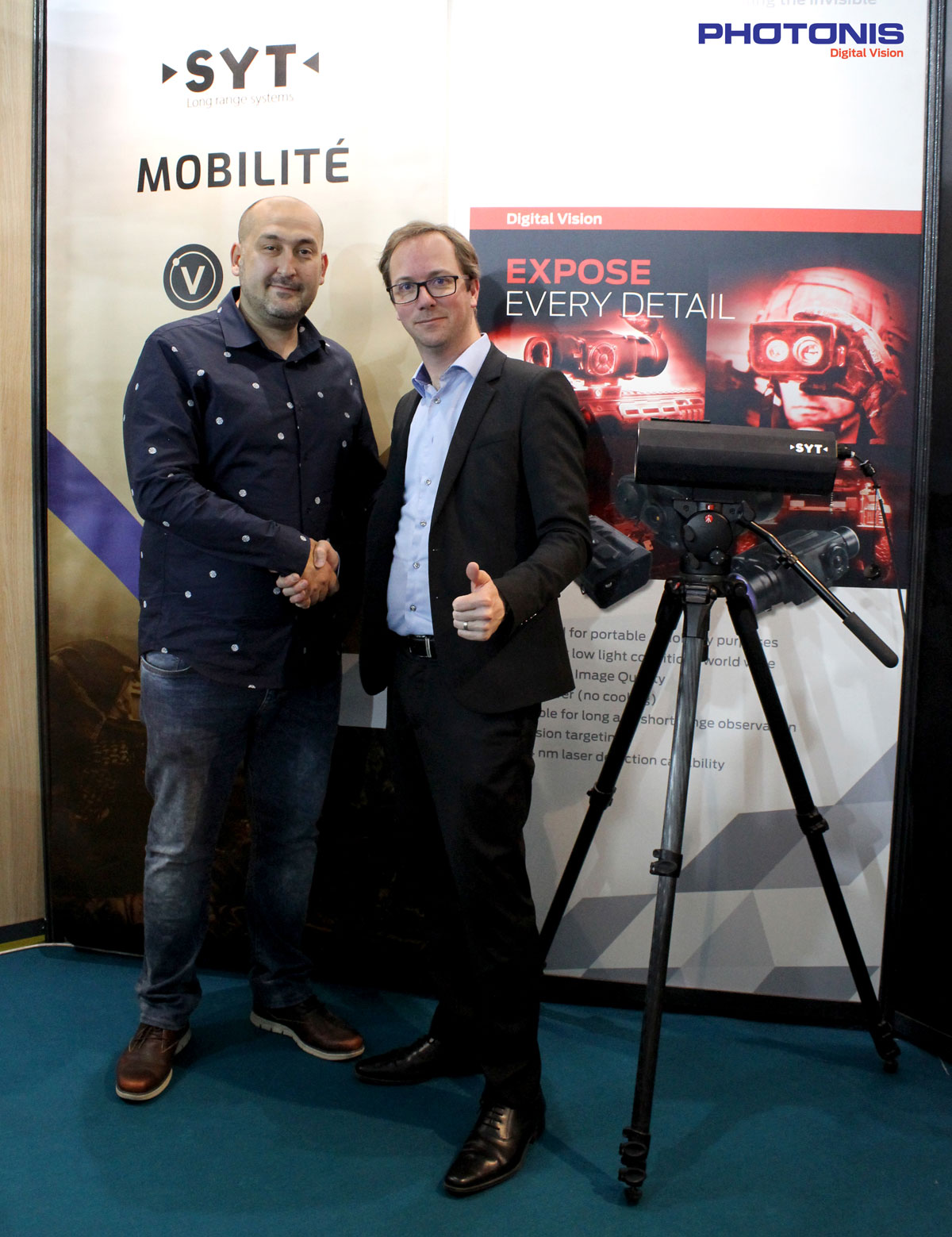 SMehmet Yilmaz, President SYT Technologies and Geoffroy Deltel, Chief Technology Officer Photonis Technologies